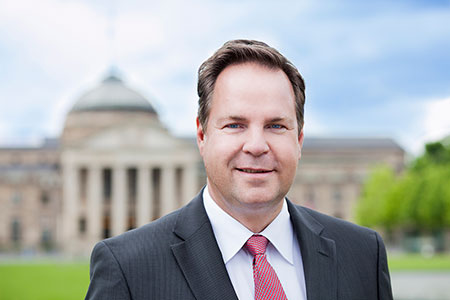 The office was set up in January 1997 after I had completed nearly five years service with the internationally renowned business consultancy organization KPMG Deutsche Treuhand Gesellschaft AG in Frankfurt/Main.
In line with the specialist qualifications of the proprietor, the office has devoted itself from the outset to the interests of (mostly medium-sized) companies, and of private persons with means. Municipal briefs have also been taken on, in 1999 and 2000 in the capacity of manager of an auditing company specializing in municipal affairs.
A particular feature of the office is its special focus on international aspects of company activities, including reference to fiscal and business administration issues (e.g. relocation of business or production premises abroad).
The proprietor pursued part of his studies in France, and for this reason relations with clients in France are particularly close.
To ensure that services are fully tailored to the needs of individual projects, the office collaborates with a number of other firms, in particular with Dr. Staubach, Attorneys (Wiesbaden).